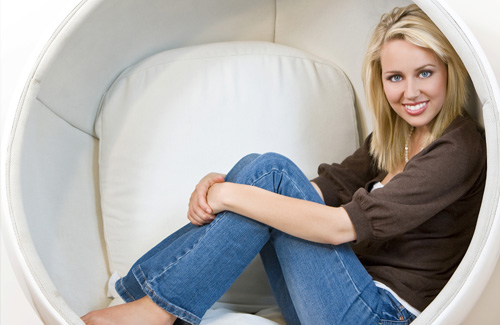 treatment for patients of all ages
Interceptive Care
Early intervention or phase 1 treatment is performed at an age when a patient has both primary and permanent teeth; this is referred to as mixed dentition. Treatment at this stage of growth has many advantages like avoiding permanent tooth loss, enhancing facial growth, improving airway architecture, and reducing treatment times while improving the possibilities to achieve better results for future treatment
Adolescent Care
Adolescents are another special age group that requires specific attention. With any treatment, patient participation and commitment are crucial. With this age group, we work extra hard to gain patient engagement. Dr. Seligman will make sure teen patients understand the WHY's behind their treatment and how important their participation is to reach a favorable outcome. Using Damon technology, we can cut down treatment time while maintaining a high-quality outcome and avoiding permanent tooth extractions. This way, our teens can enjoy their results in less time and with fewer interruptions to their lifestyle!
Adult Care
At Seligman Orthodontics, we love adult patients! We enjoy having discussions about different treatment options and outweighing the advantages and disadvantages of each. Some adult cases come with complex challenges that can only be addressed through a collaborative effort between several specialists and we are fully prepared to successfully face these challenging cases. Adult cases often come with periodontal or other restorative issues caused by the natural aging process. Some adult patients may have uncompleted orthodontic treatment from when they were children or teens. It is also common for adults to have lost permanent teeth to extractions or trauma and are now seeing a collapse of their dental arches and supporting facial features.
Whatever the problem, we work together with each of our patients to design a custom treatment plan. We then explain in detail our recommendations for treatment and set realistic expectations for the final results. Adults are the largest growing group of individuals seeking orthodontic care. Dr. Seligman collaborates with experts in all areas to implement a comprehensive treatment plan that fits the needs and goals of his adult patients. This collaborative multi-disciplinary effort is one of Dr. Seligman's favorite aspects of orthodontics.