Glossary of Terms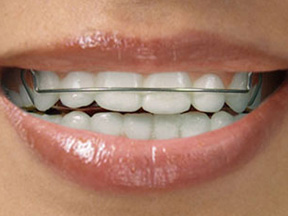 Appliances
Anything the orthodontist attaches to your teeth intending to move your teeth or change the shape of your jaw.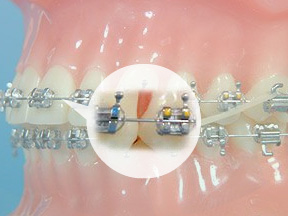 Archwire
A metal wire attached to your brackets that helps shift your teeth.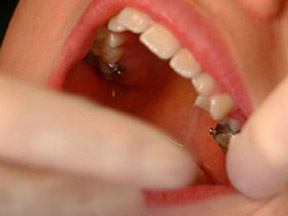 Banding
The process of attaching orthodontic bands to your teeth.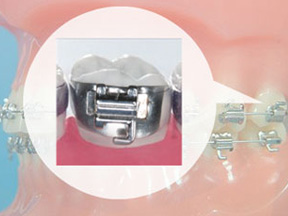 Bands
Metal rings that are placed on your teeth to hold on parts of your braces.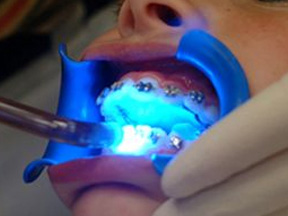 Bonding
The process of attaching brackets to your teeth using a specialized safe adhesive.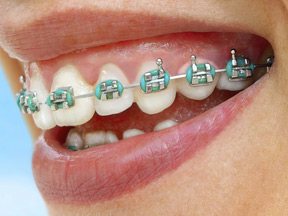 Braces
An appliance used in orthodontics to shift teeth into their desired position. They are often used to correct malocclusions such as underbites, overbites, cross-bite and open bites, deep bites, or crooked teeth and various other flaws of teeth and jaws, both cosmetic and structural.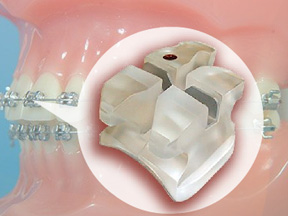 Bracket
A small metal or ceramic module attached to each tooth that serves as a guide to move the teeth to their desired position while holding the archwire in place.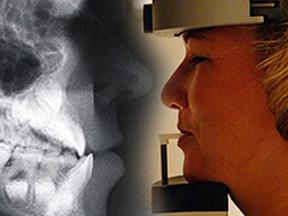 Cephalometric X-Ray
An x-ray of the head used to determine if your teeth are aligned and growing properly.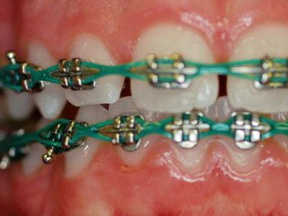 Chain
A stretchable plastic chain used to guide archwires into brackets and to move teeth.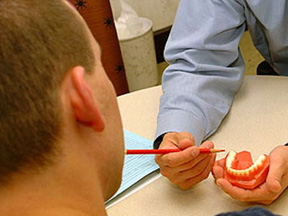 Consultation
A meeting with your orthodontist where he/she discusses your treatment plan and addresses your questions and concerns.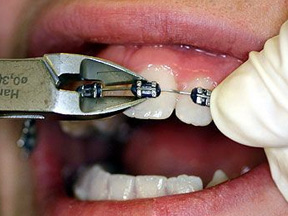 Debonding
The removal of cemented orthodontic brackets.
Elastics
Rubber bands for a brace that help move the upper and lower teeth relative to each other to ultimately achieve a better bite. Orthodontic rubber bands are effective for correcting overbites, underbites, or other types of misalignments of the jaw. They can also serve to correct a misaligned tooth or to close a space in the mouth.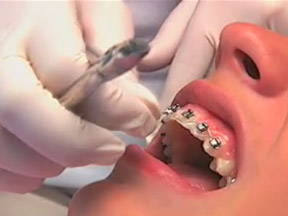 Emergenices
Orthodontic emergencies are rare because most issues that arise during treatment can be resolved at home temporarily. However, if an emergency occurs, our office will respond quickly.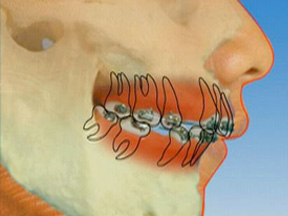 Extractions
Extractions of impacted or problematic teeth are used to make space for orthodontic treatment. Wisdom teeth are the most commonly extracted teeth.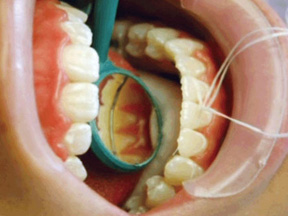 Fixed Retainer
Fixed retainers consist of a metal wire bonded to the back of the teeth and must be removed by an orthodontist.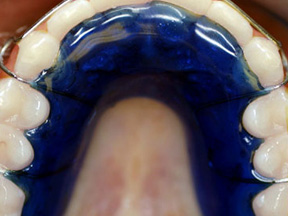 Hawley Retainer
Hawley retainer uses a metal wire that surrounds the teeth to keep them in place. This appliance was named after its inventor, Dr. Charles Hawley, and is also referred to as the labial wire, or Hawley bow. The Hawley retainer incorporates 2 omega loops for adjustment and is anchored in an acrylic arch that sits on the roof of the mouth.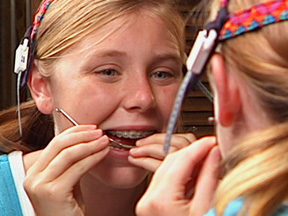 Headgear
A removable appliance used to restrict the growth of the upper jaw and improve overjet problems. Headgear normally consists of a facebow that attaches to the patient's teeth and has a strap that fits around the patient's neck or head.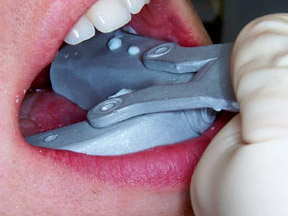 Impressions
A technique to make a model of your teeth by biting into a container filled with a rubber-type material. That material hardens to produce a mold of your teeth. This technique is mostly considered outdated and rarely used at our office.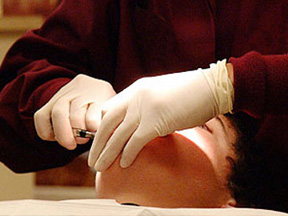 Interceptive Treatment
Early treatment is usually performed between the ages of 6 and 10. The objective of interceptive orthodontic treatment is to reduce or eliminate the need for lengthy and painful treatment in the future by treating while teeth are still erupting and the jaw bone is still developing.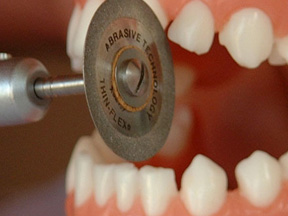 Interproximal reduction (IPR)
Interproximal reduction (IPR) is a technique used to make space for teeth by removing small amounts of outer enamel tooth surface between two adjacent teeth. Alternative names include slenderizing, stripping, enamel reduction, and reproximation.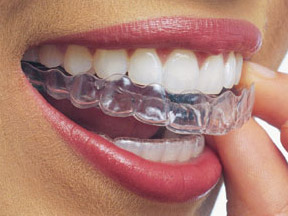 Invisalign
Invisalign is an alternative treatment option to traditional metal braces that uses a series of clear, removable teeth aligners to shift teeth into their ideal position. This treatment is convenient because the aligners can be removed to eat, drink, brush, and floss. The aligners are also clear and virtually invisible, making them an aesthetically pleasing option for adults and teens alike.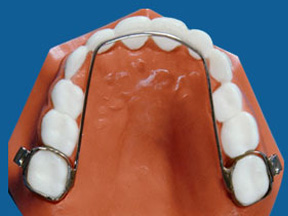 Lingual Arch
A lingual arch is an orthodontic appliance that connects two molars in the upper or lower dental arch.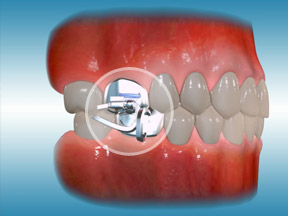 Mara
A Mara is a fixed appliance used to correct a Class II problem. The device consists of metal caps and small, hook-like devices. The hooks impact during the bite and drive the lower jaw forward retraining the bite.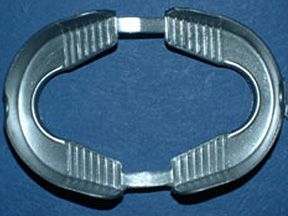 Mouthguard
A device that is used to protect your mouth from injury when you are participating in sports or while grinding teeth during sleep. The use of a mouthguard is especially important for orthodontic patients.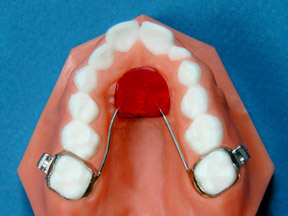 Nance
The Nance button is used to hold teeth in position to allow other teeth to move. The button creates a force on the back molars by impacting the lower palate.
Oral Hygiene
For patients undergoing orthodontic treatment, it is critical to maintaining an effective brushing and flossing routine. Regular cleanings and routine exams are also an important part of maintaining oral hygiene. Subpar oral hygiene can lead to decalcification (white spots/marks on the teeth), gingivitis (inflammation of the gums), and in the worst cases periodontal disease (inflammation leading to bone loss).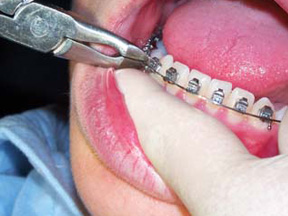 Orthodontic Adjustment
An appointment during your orthodontic treatment where your progress is evaluated and your wires may be changed to keep your treatment on track and progressing favorably.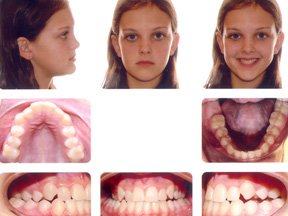 Orthodontic Photographs
Pictures were taken before beginning, during, and after your treatment to show the amazing results to your bite and smile.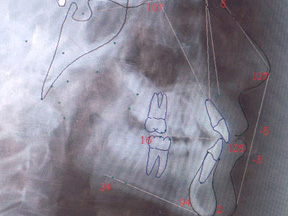 Orthodontic Records
Records used to diagnose orthodontic issues and determine the appropriate treatment. These records can include cephalometric and panoramic x-rays, digital photos, and study models.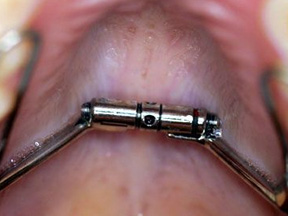 Palatal Expander
A palatal expander is an appliance used to widen the upper jaw in a way that the bottom and upper teeth will fit together in harmony.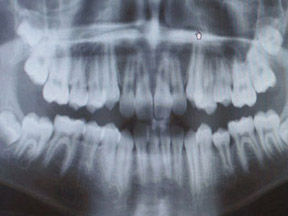 Panoramic X-Ray
An x-ray was taken by a machine that rotates around your head to give your orthodontist a broad image of your teeth, jaws, and other important information.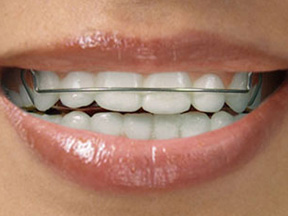 Removable Retainer
An appliance that the orthodontist prescribes to you once your braces are removed. The retainer attaches to your upper and / or lower teeth and holds them in the correct position while your jaw hardens and your teeth get strongly attached to your jaw in their new position. At first, the doctor will instruct you to wear the retainer 24 hours a day, and eventually only at night.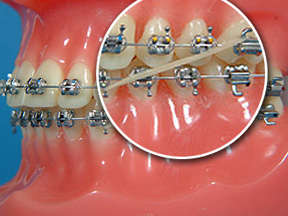 Rubber Bands
During various phases of treatment, small elastics or rubber bands are used as a source of gentle and continuous force to encourage individual tooth movement or to help with jaw alignment.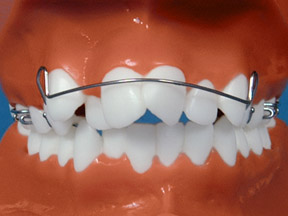 Schwarz
A functional appliance that serves to expand the upper dental arch by stimulating the growth of the bone in width. Once widened, the suture knits together. The Schwarz appliance is only prescribed to younger patients who are still developing. The patient's parent is responsible for adjusting the appliance daily until the palate has been widened enough. Once the widening process is complete, the device is then left in place for about four months without further adjustment while the bone fills the center palatal suture or healing occurs.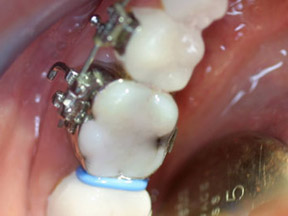 Separators
Separators are tiny rubber bands or springs that your orthodontist places between a patient's back teeth. These separators prepare the mouth for braces by creating a small gap between these teeth. This space then allows for the placement of a metal band around the molar, which will anchor the braces in place.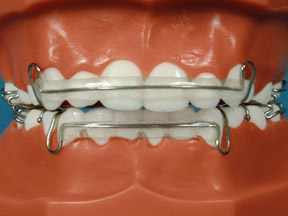 Spring Aligner
An appliance that can be used on both arches for minor rotation and correction of anterior alignment.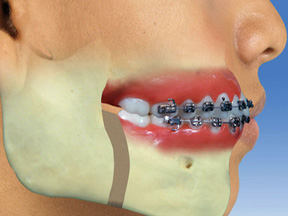 Surgery
Orthognathic surgery is surgery performed on the bones of the jaws to change their positions. Surgery can be recommended for functional, cosmetic, or health reasons. Orthognathic surgery is commonly performed on the jaws of adults or fully developed adolescents in conjunction with orthodontic treatment, which straightens the teeth.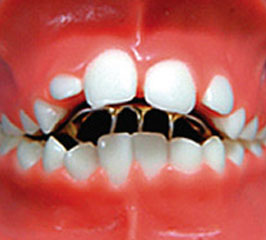 Thumb Crib
This simple yet effective device is used to address a severe thumb/finger sucking habit. It involves using a wire crib attached to two back braces and fixed to the roof of the mouth.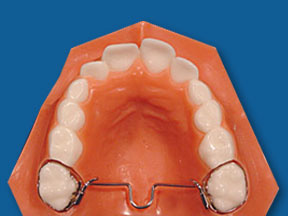 Transpalatal Bar
The Transpalatal Bar (TPA) is a fixed appliance that is attached to bands on the upper molar teeth. The bar that sits across the roof of the palate fits into a soldered clip located on the bands.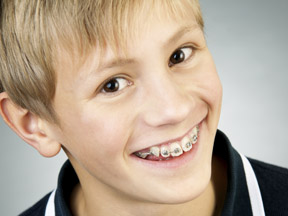 Two-Phase Treatment
Two-phase orthodontic treatment is a very specialized process that encompasses tooth straightening and physical, facial changes. The major advantage of a two-phase treatment is to maximize the opportunity to accomplish the ideal healthy, functional, and esthetic result that will remain stable throughout your life. Phase I is completed while the patient is a child between the ages of 7 and 10 years of age. Phase II is completed as an adolescent.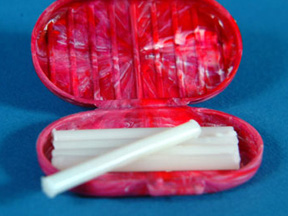 Wax
A clear wax used to prevent your braces from irritating your lips or cheeks when your braces are first put on, or at other times. When wearing braces, it is recommended to keep wax handy at all times to alleviate any irritation caused by rubbing or friction of the metal parts against the mouth.